United Aluminum Coil & Strip Difference
United Aluminum is unique. We Roll, Slit, and Anneal Custom Rolled ® Aluminum Coil to meet your most demanding applications. United can produce any size order of rolled aluminum coil or rolled aluminum strip, from trials to truckloads. Our commitment to meet the delivery promise to you is evident in our over 98% On-Time shipment track record. So find out what makes United Aluminum different and why so many customers put their trust in our consistent quality and on-time shipments to meet their needs.
Benefits of Rolled Aluminum Coil from United Aluminum
Custom Rolled® Aluminum Coil
Increase speed, improve yields, and make money
Aluminum Coil / Strip Rolled to your EXACT Thickness / Gauge
Order the exact gauge you need. You are not limited to "stock" gauge or thickness options.
Increase Production Speed
Consistency and close thickness tolerance, that's what today's high-speed equipment demands for profitable aluminum part production. United Aluminum's Sendzimir mills deliver you the closest gauge tolerances possible, to 1/4 commercial.
Make Money
Increase your profitability by boosting efficiency, reducing waste, and increasing speed and productivity.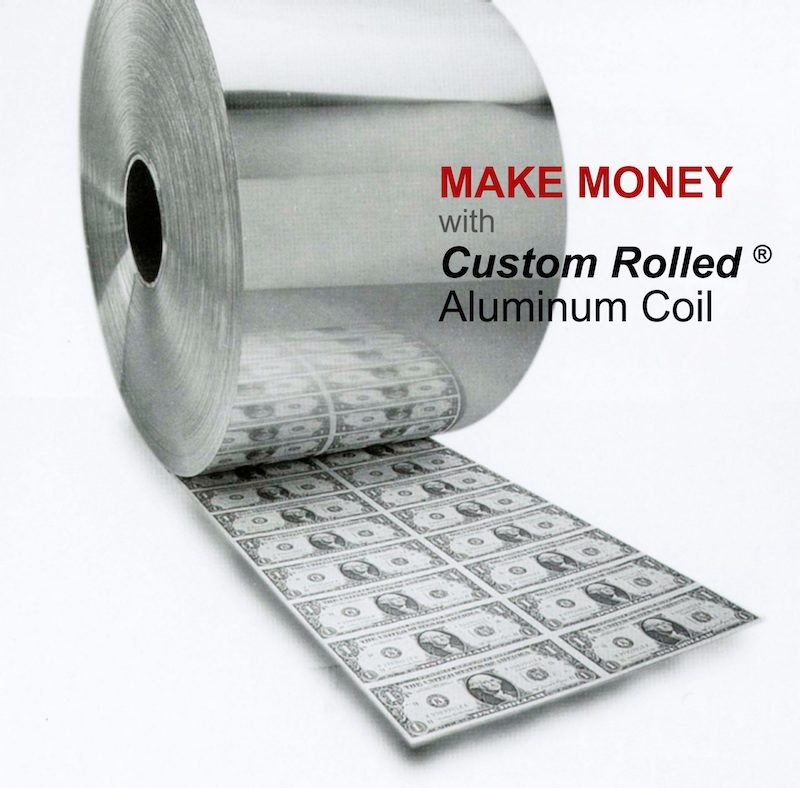 Any Size Order
Any Size Order. From trials to truckloads.
Order what you need, when you need it. Talk with us about trials and samples for new projects. You can always order just the right quantity of aluminum coil /strip without mill minimums.
Coil Sizes as large as 76" OD
Up to 400 Pounds per Inch of Width
Technical and Metallurgical Assistance
Custom Rolled® Aluminum Coil to meet your exact specifications
Extensive Inventory
We're READY for your RUSH Requirements
Rolled to your exact thickness / gauge
United Aluminum's extensive inventory of over 20 alloys means we have the master coils to roll, slit, and anneal to your specifications. You are not subject to long mill lead times for material; we are ready to meet all your requirements. United Aluminum can offer samples and tooling trials to speed up your new product development and back it up with the inventory to meet your toughest delivery challenges.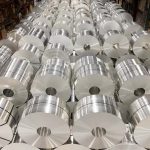 Fast & On-Time
At United Aluminum, we make shipping promises we can keep.
We know how important it is that we meet your schedule. We are proud to exceed 98% on-time for our promised ship dates and we're not satisfied unless your order ships on time and your production continues uninterrupted.
On-Time Shipment Scoreboard
*Thru 9-30-2023
Worldwide Delivery
Normal production is two weeks, but some items can ship as fast as one day! Around the world or around the country, United Aluminum delivers.
Custom Packaging available (boxing, export weather protection, eye to the side, etc).
LCL (Less-than-Container Load) and Container Shipping.
Technical and Metallurgical Experts
Assistance with your aluminum coil / strip needs
Full Metallurgical Staff
Assistance with Alloy Selection
Coiled Strip Samples and Trial Orders
New Product Development
Customized Coil Properties to Meet Demanding Applications